Run the Cambridge 2020 Half Marathon on Sunday March 8th 2020.
Enjoy beautiful Cambridge Colleges, a flat course, and raise funds for YPMH!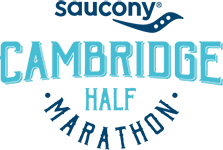 The Saucony Cambridge Half Marathon is one of the UK's most popular and beautiful half marathons. This year, for the first time, the traffic-free route will take you through the grounds of stunning King's College and Jesus College, as well as through the beautiful village of Grantchester.
As part of Team YPMH, you will receive a guaranteed place and a YPMH technical running vest.
Registration is £30, and we ask that you raise £250, or more if you wish, via your own JustGiving page. The money raised will help us to improve the lives of young people by facilitating innovative approaches to resolve mental health conditions, such as depression.
To register, please pay the registration fee using our Eventbrite page.
We will send you a link to the organiser's registration page so that you can claim your place.
You can then set up your own JustGiving page, linked to the YPMH page www.justgiving.com/ypmh,  to support your fundraising.
The new route for the 2020 Cambridge Half Marathon…